Experience in Other Places
In addition to evaluating the existing facilities and resources in country parks and special areas in Hong Kong, we have conducted a review on the experience and practices of recreational use of major parks and natural areas in other places and the associated educational elements with a view to developing a successful model for Hong Kong. A total of 55 activities and facilities were identified from the 11 case studies of other places including Australia, Canada, Japan, Malaysia, Taiwan and United Kingdom. Among the activities and facilities studied, 17 were considered infeasible in the Hong Kong context as the required physical conditions in nature were not available within the territory, such as ice climbing and hot springs. The remaining 38 activities and facilities were examined with regard to five aspects, namely overnight facilities, adventure activities, leisure activities/facilities, education activities/facilities and other ancillary facilities.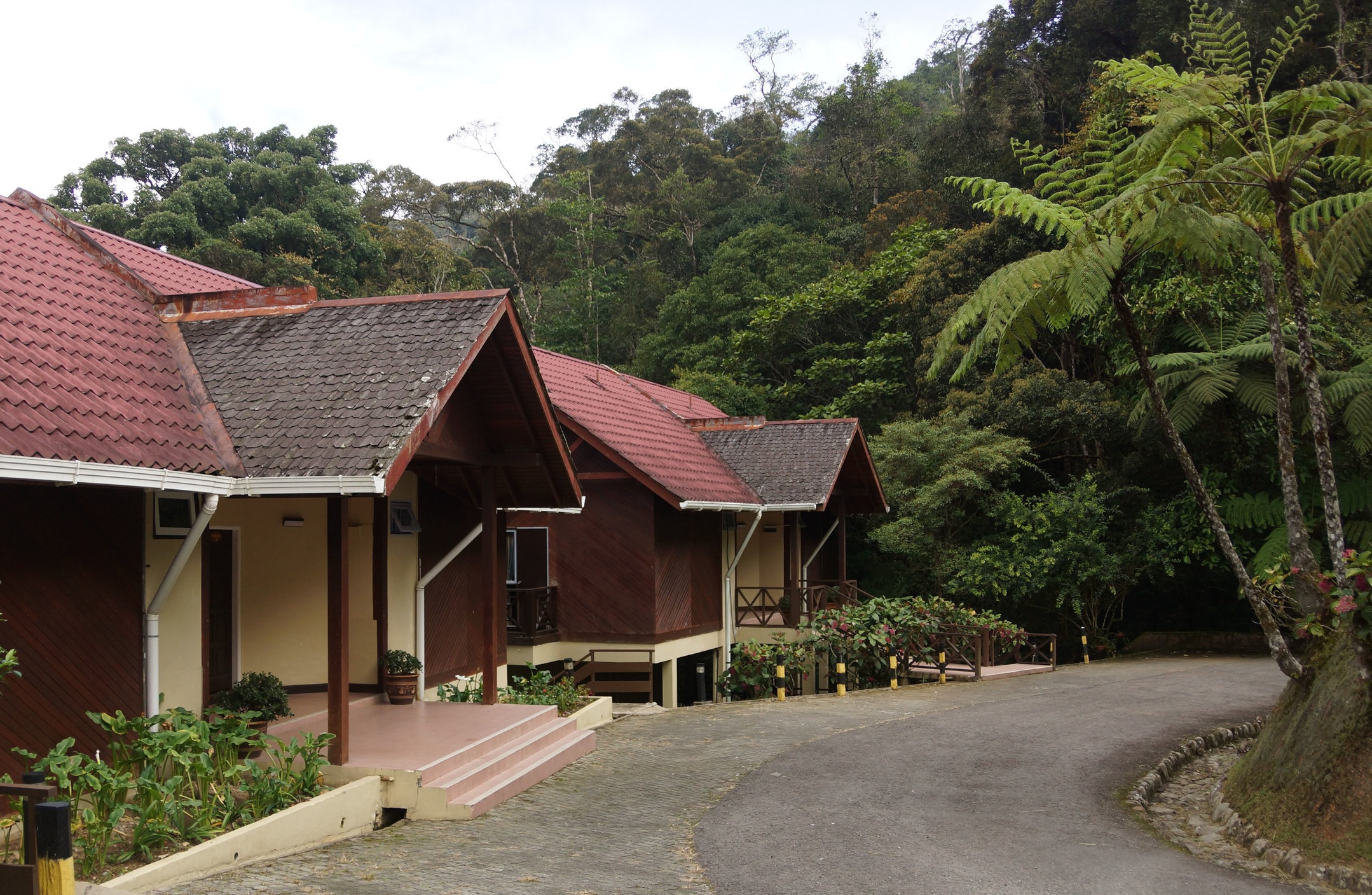 Many major parks are equipped with a wide variety of overnight facilities including wild camp sites, campervan/caravan sites, roofed accommodation (e.g. bed and breakfast, eco-lodges, etc.) and "glamping" sites, which are forms of camping involving better-equipped accommodation and facilities than traditional wild camping.
With respect to operational requirements, most of the traditional overnight facilities, such as camp sites, are operated by governments, while the better-equipped overnight facilities, including glamping sites and roofed accommodation, are operated by the private operators.
Leisure Activities/Facilities
Many of the major parks studied also cater to leisure activities including wildlife watching, guided tours, stargazing, sky walking and canopy walking. Most of the leisure activities identified in the case studies have already been provided in country parks and special areas in Hong Kong with the exception of skywalking and canopy walking.
In most cases, a fee is charged fvor participation in leisure activities except for self-arranged activities such as hiking and viewing platforms which do not involve the use of additional facilities/equipment. Activities that offer guided services by operators (e.g. wildlife watching, guided tours and stargazing) all require a service fee. For organised festivals / events in the parks, the fees charged tend to depend on the individual festival / events operators. Registration or advance bookings are usually required for guided tours and guided activities and are occasionally required for organised festivals / events, but not for self-arranged activities.
Educational Activities/Facilities
A wide variety of educational activities and facilities are found in the case studies. The most common facilities are information/visitor centres with educational programmes or display. They are often located near the major entrances of parks to provide park information or guidance for nature appreciation and historical development of the sites. Associated services such as car parks, retail shops and restaurants are also provided in the proximity. Other educational facilities include thematic museums, exhibition centres, learning centres or workshops, which are usually located within the information / visitor centres.
Visitor centres are most often operated by governments. In some cases, some educational activities are operated by private operators and / or non-profit-making organisations. These activities include built heritage appreciation, guided school tours, workshops, and participatory experiences that offer insight in rural life and culture.
A wide variety of adventurous activities and related facilities (e.g. rock climbing, mountain biking, tree top adventure, grass sliding and orienteering) are provided in many major parks. The number of activities available in a park usually depends on the existing resources and degree of ecological sensitivity in and around the park.
Most of the adventurous activities are operated by the private operators, despite a large part of these activities offer self-arranged options for experienced users who have their own equipment.
Other Ancillary Facilities
Cafés / restaurants and kiosks / shops can also be found in many case studies. Most of these shops sell souvenirs, food, and beverages. These facilities are usually provided within the information / visitor centres and museums.
Cafés and restaurants are operated by private operators in almost all case studies, except for those in Singapore which are operated by the government. Kiosks shops, on the contrary, are mostly operated by the governments, except for those in the Brecon Beacons National Park (UK).